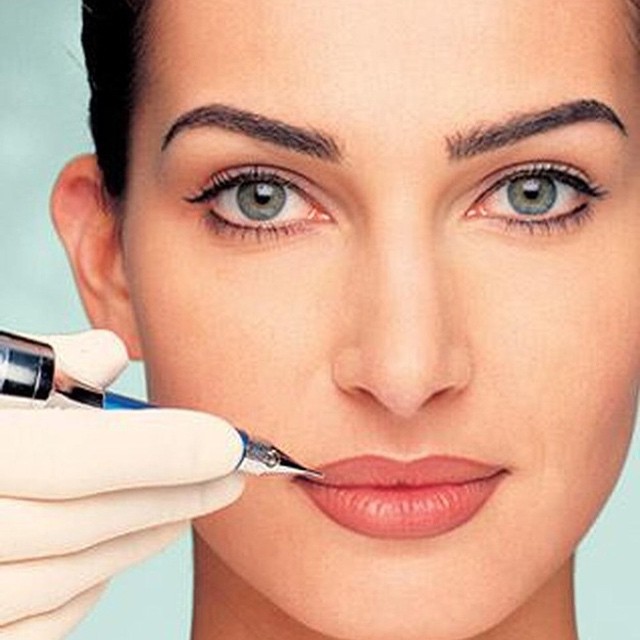 Cosmetic tattoo will save you time and frustration, you look your best 24 hours a day with little or no effort at all.
You can swim, sleep, perspire, have a sauna, play sport, wash your hair, eat, roll out of bed and still look GREAT! It won't wash off and lasts for years.
Micro-pigmentation, also known as permanent make-up or cosmetic tattooing, is a procedure that uses sterilised disposable needles to apply pigment into the dermal layer of the skin. The pigments are made of mineral, organic base, or vegetable pigments. Topical anesthetics are applied to the area prior to the procedure to provide comfort for the client
Just need more time
Have sensitive skin or allergies
Suffer from poor eyesight, arthritis or painful hands making accurate make-up application very difficult
Struggle applying neat makeup or you don't like the way it smears and disappears
Notice ageing changes in brows, lips and eyes
Enjoy an active, outdoor lifestyle
Like a natural "no makeup" look
Have hair loss from alopecia, chemotherapy, accidents, burns or cosmetic surgery or simply over plucking
Need colour correction eg Camouflage scarring
If you answered yes to any of the above questions then cosmetic tattoo is for you!
Cosmetic Tattoo and Beauty offers the following permanent make up treatments:
Add a new dimension and finer definition to your eyes by creating a fuller, thicker looking lash.
Usually tattooed as a thin line of slightly lighter shade to balance out the top eyeliner tattoo.
Both Eyeliner Enhancements
---
As the name suggests this treatment combines both upper and lower lash enhancements.
Cosmetic tattooing is great for creating the perfect brow. For the greatest results I find it best work with your natural brow shape to create a subtle and natural look that suits your face.
Do you dream of a fuller, sexier lip? Enhance the natural shape of your lips with a lip liner treatment.
I can help you to create the perfect shaped lip that you desire.
With this treatment pigment is blended into the body of the lip to give a more natural and gradual tone of color.
Great for correcting imbalances in your lip pigmentation.
I recommend this treatment for most clients as it is the most effective and natural looking. We achieve a more balanced and natural look by blending pigment into the full lip.
Call for price as the treatment will vary in duration depending on the size of the scar.
6 Week Touch Up Appointment
---
Also known as "the perfecting session", a follow up session is usually required as the initial tattoo pigment will fade significantly as the body heals.
Contact Me
Caribou Crescent, Fitzgibbon
Brisbane, Queensland 4018
Australia
Cosmetic Tattoo & Beauty accepts payment by Visa, Mastercard, electronic transfer, Paypal, Ezypay or cash.

1
What are the Pigment Lotions?
The pigment used is based on Iron Oxide, a safe non-reactive substance. The pigment lotions are specifically manufactured for implantation into human skin. Pigment lotions are inorganic, excepting most of the lip colours which are organic. A powder is suspended in a solution of distilled water and glycerin which results in a smooth creamy liquid. There are 45 base colours to choose from and mixing colours can create more colours.
2
How long does the treatment last?
Many factors can affect the ultimate colour of the pigment in the skin – acid, oils in your skin, the pigment itself, neglecting to follow the home care Instructions.In general your enhancement should last between 3 and 5 years although every client is different and the longevity will depend several factors such as:
How long you spend in the sun.
The speed at which the skin absorbs the pigment: the slower the absorption the longer the pigment will hold.
The choice of colour: some colours fade quicker than others, eg a blond colour will fade quicker that a dark brown colour.
3
Does the treatment hurt?
Although anaesthetics are used to numb the treatment area some clients may experience slight discomfort and a stinging sensation in more sensitive areas such as lips.
4
What should I expect after the treatment?
With the latest technology there is very little swelling or bleeding. The colour will appear quite dark at first and soften within 7 – 10 days. Eventually it will look as if you applied a pencil a little softer and more muted. You can lose approximately 20-40% of complete colour during the healing process within 4-14 days, excepting lip colour which can fade by up to 80% during healing. With these types of procedures the downtime is minimal and most women return to work immediately. Some mature age clients may experience very sore and rough lips for up to 7 days.
5
Will I be allergic to the treatment?
Allergic reactions are very rare. Cosmetic Tattoo and beauty offer a skin patch test upon request. However, an allergic reaction to pigment, dyes can occur immediately after or manifest years later whether or not skin test patch is performed.
6
How many treatments are needed?
Two treatments are usually needed at least 6 weeks apart. In some cases one treatment is suffice. It is recommended that you do a colour boost every 1 – 2 years to keep your enhancement looking fresh.
7
Is there a risk of infection?
All treatments are performed in hygienic conditions. The finest quality equipment is used and needles are individually packed in sterile blister packs, disposed of in a 'sharps' container. Each client has a new needle, new machine attachment and new product. There is no chance of cross infection.
8
Are there any other important things I should know?
Remember when talking about brows, no two sides of the face are the same. Perfection is our goal, but, note that nothing is PERFECT. We do not use the "P" word when doing Permanent Makeup. Sisters, NOT twins is used universally in this field.
Permanent makeup will not appear as bold on darker skin tones.
If you have oily skin, your results WILL appear softer (eyebrows can look solid) in appearance and may require additional procedures.
No tweezing, waxing and/or tinting 48hours prior to treatment
No eyelash extensions to be worn to your appointment
No sun or tanning exposure 7-10 days before
Contact lenses cannot be worn during or immediately after the eyeliner procedure
Pregnancy and Nursing are contraindications
Limit exercise on the day of procedure to avoid sweating
Allow 2 weeks before and after treatments for Botox
You must NOT take Aspirin, Niacin, Vitamin E, Ibuprofen or other blood thinning medications within 72 hrs of your procedure unless medically necessary
If you have a history of cold sores, fever blisters or any other type of sore on the lips, you are likely to experience a recurrence of those conditions after lip treatments. The virus always lies dormant in the skin and trauma or stress can activate it. A course of anti-viral cold sore treatment (such as Lysine or Zovirax tablets is recommended one week prior to any lip procedure and one week following
Do not use Retin-A or Retinols for 7 days prior to your appointment
Treatment can not be performed if you have used Accutane within the last 12 months
Avoid stimulants such as alcohol or caffeine prior to the procedure
The skin can be hyper-sensitive at the procedure site during your menstrual cycle
If there are any blemishes, pimples, active cold sores, irritation of the skin of any kind, moles or other skin imperfections in or around the area of the procedure, the treatment will be postponed until the blemish or area of concern is gone or the mole is removed and healed
It is recommended not to sweat (heavily) for the first 10 days after the procedure.
Do not pick, peel or scratch your healing skin as you may cause uneven healing of skin or you may risk infection or scarring
Do not expose your healing skin to direct sun, wind, tanning beds, saunas, steam rooms, salt water, pool water , lotions or make up for at least 7 -10 days following your procedure.
Avoid direct shower water on the newly treated area. Apply the Vaseline prior to showering to prevent soaps and shampoos from getting on the treated area.
Do not use Retin-A or Retinols on or around the area for 30 days after.
Cancellation and Refund Policy
A 48 hour cancellation notice is required to cancel all appointments. If you choose to reschedule a minimum 24hours notice is required.
Cosmetic Tattoo & Beauty has a 'no refund' policy on purchases if you simply change your mind. Refunds will be provided where required under the Australian Consumer Law.
Permanent make up procedures
A deposit of $50 is required to confirm all appointments. This amount will be deducted from the treatment price on the day of the procedure. If you choose to reschedule a minimum 24hours notice is required. Failure to give sufficient notice may incur a $25 fee, which will be deducted from the initial deposit and any future appointments will require an additional further $50 deposit.
If you cancel within 48 hours of your appointment or do NOT show for a scheduled appointment your deposit becomes non refundable.