If you focus on regular skin treatments then you wont need to wear everyday make up
COLLAGEN INDUCTION THERAPY
Collagen Induction Therapy (CIT), also known as medical skin needling or micro- needling, is a new minimally-invasive skin rejuvenation treatment designed to stimulate the body's natural collagen production to improve the appearance of fine lines and wrinkles, acne scarring, rosacea, some pigmentation as well as scars on the face and body. The result is smoother, thicker, tighter, more even toned skin. This process stimulates the body's natural collagen production by generating a "wound healing" response.
By wounding the skin you encourage the body to produce new collagen and elastin, which helps it thicken and 'plump up'. CIT is the only skin rejuvenation treatment to target and regulate 3 key skin cells (keratinocyte, melanocyte and fibroblast) without compromising the integrity of the epidermis. The procedure can be performed on the face and body. New collagen production can be further increased by the use of a good skin care range.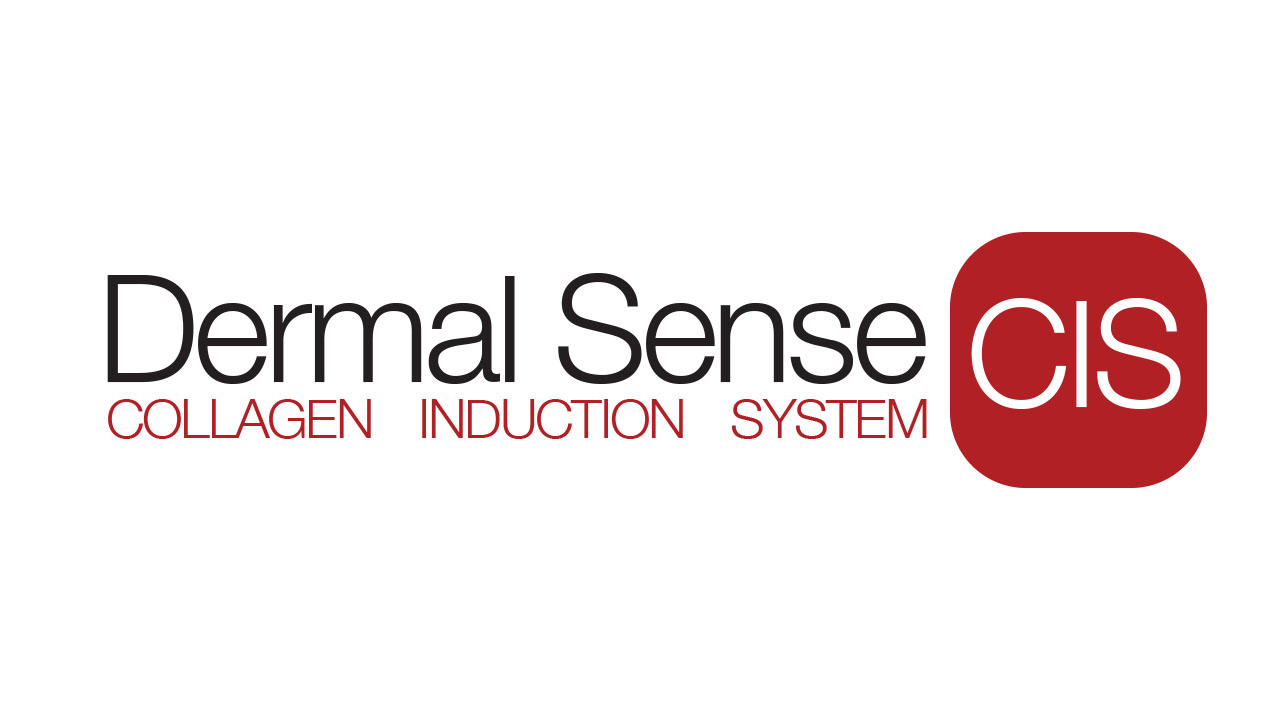 THE BENEFITS OF COLLAGEN INDUCTION THERAPY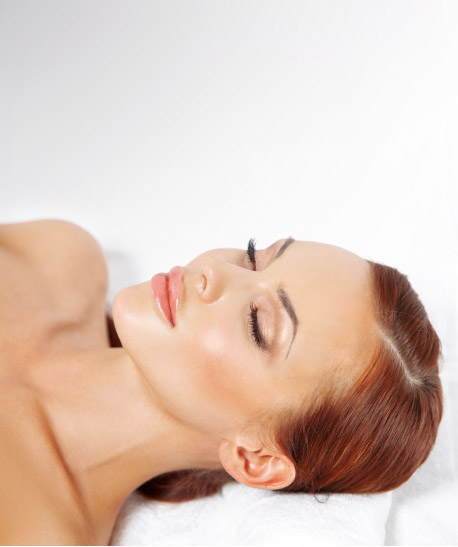 CIT stimulates your body's own collagen production in the dermal layer which is where collagen resides and is formed.
Results are natural, not fake or plastic looking.
No foreign substances are injected.
Skin becomes thicker. Collagen and elastin increase up to 1000 percent.
Any part of the body may be treated.
The healing period is short (1-2 days).*
Less expensive and more effective than laser treatments .
Safe for people with darker skin, very low % of hyper-pigmentation (dark spots) risk.
Effective on peri - and post-menopausal women.
Safe for individuals who have had laser resurfacing.
Changes may occur in dilated blood vessels that may cause them to disappear.
Use of topical numbing agents makes the procedure comfortable 
* Some treatments take longer to heal (4-5 days) if the hand-held device is employed.
1
Am I a suitable candidate?
Collagen Induction Therapy is suitable for all skin types, and ideal candidates are those who wish to improve skin laxity, smooth lines and wrinkles, slow the onset of the ageing process or improve the appearance of scarring from acne, also helps to strengthen weakened capillary walls that cause diffused redness (rosacea). You must wait for six months if you have been using any of the Accutane family.
Before a medical skin needling treatment, a topical anaesthetic is usually applied to minimise any discomfort
3
What happens during the treatment?
Using the device follow a pattern of 3 passes over the skin to create evenly spaced puncture wounds. The length of the needles on the pen will vary depending on how deep into the skin the needles need to penetrate – generally, the deeper the penetration, the more dramatic results you will see. Treatment can take anywhere between 10-60 minutes, depending on the area you are having treated.
After Collagen Induction Therapy treatment, the client's skin will usually be slightly pink and they may experience some mild bleeding and bruising depending on the length of the needle used during the treatment. The downtime with this treatment is very quick and recovery is between 24-72 hours.
5
How many treatments will I need?
A series of 2-5 treatments is usually recommended to achieve maximum results and as the results rely on kick-starting the body's own collagen production, it can take 4-8 weeks before you start to fully see the benefits. It is also often advised to use cosmeceutical grade skincare at home to enhance results.
6
What are the risks and complications associated with Collagen Induction Therapy?
Risks and complications associated with this treatment are minimal but can include: • Scab formation • Slight discoloration post-treatment. • Flaking or dryness of the skin • The appearance of white spots, known as milia • The appearance of dark patches on the skin, known as hyper-pigmentation • An outbreak of cold sores in previous suffers • Any complications with this treatment are rare and can be easily resolved in most cases. • Any side effects of Collagen Induction Therapy should subside within a week or so
Wait 2 weeks after Botox before needling.
Wait 6 months after finishing any of the Accutane family before starting needling.
After IPL or laser, wait 2 weeks before needling.
Peels should be performed 2 weeks before and 2 weeks after needling.
No facial waxing 12 hours before needling.
Don't shave 12 hours before skin needling.
Sun protection must be worn, no compliance - no treatment.
Mineral makeup can be worn after treatment.
Use a gentle cleanser, serum and moisturizer for 1-2 days after needling.
No swimming for 48 hours after needling.
No retinols or acids for 72 hours after needling.
No exercise for 24 hours after needling.
No solarium or spray tanning for 2-3 days after needling.
No waxing for 5 days post treatment.
Wait 12-24 hours after needling to shave (depending on skin trauma).
DIAMOND MICRO-DERM-ABRASION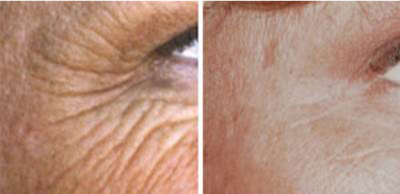 Microdermabrasion, also referred to as mechanical exfoliation or micro resurfacing, is a method for facial rejuvenation that uses a mechanical medium for exfoliation along with adjustable suction to sweep away the outermost layer of dead skin cells from the epidermis. It is a non-invasive procedure. The exfoliation and suctioning disrupts the skin's surface, causing cell division. As the skin cells divide fibroblast activity is stimulated leading to collagen production, which leads to thicker, firmer skin. Human skin sloughs off at a slower rate with age, so the exfoliation of several layers of the stratum corneum (surface skin layers) leaves skin fresh and radiant.
Moderate usage of Diamond Dermabrasion, accompany with skin products that penetrate through top skin layer that reach the dermis level, helps replenish natural nutrients, restore cell activity, promote skin health, enhance elasticity and texture resulting in a more youthful appearance.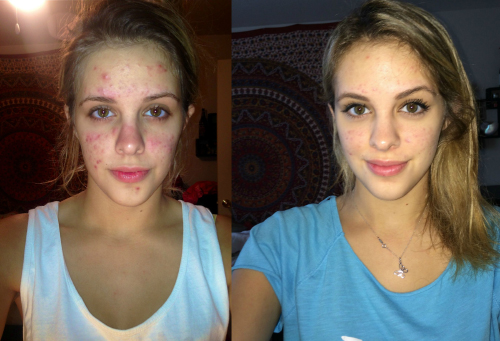 Microdermabrasion is an effective treatment for the following skin concerns;
Congested, oily and clogged skin
Open pores, blackheads and white heads
Acne prone skin
Acne scarring
Pigmentation and blemishes
Age spots
Fine lines and wrinkles
Stretch marks
Scar tissue
Premature ageing
Diamond Micro-derm-abrasion
---
1
What skin conditions can prevent a treatment?
Highly active acne
Uncontrollable diabetes
Eczema, dermatitis, psoriasis
Skin cancer
Viral lesions (such as HSV)
Vascular lesions
Anyone taking oral blood thinner
Telangiectasia (spider veins)
Pregnant women
Spider veins
Microdermabrasion works by combining a diamond tip exfoliating head with vacuum suction to remove dead, dull skin cells from the skin surface and improve the production of new cells deep within the dermal layer.
Microdermabrasion is usually prescribed to treat a range of skin abnormalities or irregularities. It is used for skin resurfacing where the surface of the skin requires renewal, usually for aesthetic reasons.
4
Are all skin types suitable?
All skin types can have a microdermabrasion treatment.
5
How many treatments will I need to get optimal results?
You will notice a difference after just one treatment, but to achieve optimum results and keep your skin looking its very best a full series of between 5 and 8 treatments is recommended, approximately 10 days apart followed by monthly treatments
Prior to your Microdermabrasion treatment, we recommend you;
Book in for a consultation to determine the type of treatment appropriate for your skin type
Ensure the treatment area is clean. We will perform a thorough cleanse at the beginning of your treatment
Following your Microdermabrasion treatment, your skin may have a tight feeling, and you may experience some redness or possible flaking. After your treatment, we recommend that you:
Avoid swimming or exercise for 24 hours
Avoid sun exposure for 24 hours. Ensure you always use an SPF product to protect your skin from the sun at all times.
Follow your recommended skin care advice regime. This will ensure the results of your treatment last as long as possible.
Lift your skin to a new level of health by targeting your skin concerns. These resurfacing treatments are designed to improve and enhance your skin. The product line features all natural and organic ingredients, such as Aloe Vera, Papaya, Green Tea and Vitamin C.
THE BENEFITS OF AN IMAGE SKIN PEEL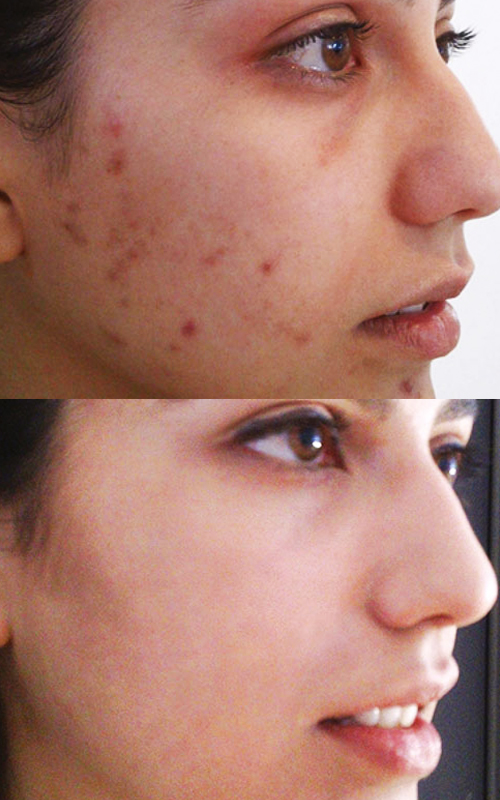 Image Skincare face peels effectively treat;
Wrinkles
Blemishes
Uneven skin pigmentation
Ageing
Rosacea
Dull/tired, dry/dehydrated skin
Smoker's complexion
Premature aging
Acne, oily & hormonally challenged skin
Breakouts
Blackheads
Rough textured or thickened skin
Loss of laxity
Treatments are also great for Post-micro-dermabrasion and Post-surgery
Image Resurfacing Treatments
---
All skin peels come with a post treatment kit valued at
$58.30
Signature Facelift
Skin types: Rosacea, Dull/tired, Dry/dehydrated, Smoker's complexion, Post-micro-dermabrasion, Post-surgery and Premature aging
This revolutionary signature facelift will change the image of your skin in just one treatment. Vitamin C, glycolic acid and gentle but highly effective enzymes speed up cellular turnover and brighten, tighten and lighten you skin in just one treatment. Imagine walking away in 45 minutes with tighter and brighter skin. With this facial treatment you can! Four layers of Vitamins, Enzymes, Glycolic and Lactic acid. Your face will be drenched in moisture and you will walk away with a healthy glow!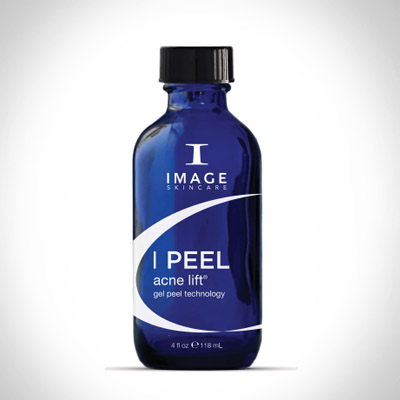 Resurfacing or Acne Lift
Skin types:Acne, Oily, Hormonally challenged skin, Breakouts, Rough textured skin, Blackheads, Thickened skin, Pigment, Lines and wrinkles
If you suffer from frequent breakouts, rough dry skin and blackheads this treatment will get you on the road to healthy, clear skin!
A combination of Beta Hydroxy Acids (BHA'S) & Alpha Hydroxy Acids (AHA'S) will help reduce oiliness and unclog pores. Your skin will feel refreshed and bright. An enzyme and Vitamin C mask will repair and hydrate your skin.
Lightening Lift
Skin types: Normal, Dry/dehydrated, Dull/tired, Pregnant, Menopausal, Unbalanced and Smoker's complexion
Pigmentation is one of the highest concerns for many people of all ages. Along with the appropriate home care we now have the perfect solution to treat this frustrating problem. Boost the lightening effects of this peel with lactic & kojic acids, plus added retinol for the maximum treatment of even the most stubborn pigmentation. Your complexion will thank you.
Balance your complexion with this mega-lightening treatment that gently blends lactic acid and a cocktail of lightening and brightening agents to reduce sun spots, brown spots and the redness caused by Rosacea. Receive silky smooth & supple skin with a noticeable healthy glow. This mega-lightening treatment gently blends lactic acid and a cocktail of lightening and brightening agents to reduce sun spots, brown spots and redness while also resurfacing and exfoliating.
Wrinkle Lift
Skin types: Premature aging, fine lines, pigmentation and loss of laxity
Want your collagen to stand up and give you the skin you remembered a few years ago? This ultra-resurfacing glycolic and retinol treatment exfoliates dead surface skin cells, leaving skin firmer and healthier. Visibly reduces the appearance of fine lines. Retinol is an ingredient with a proven track record to stimulate and refine the skin. This treatment will resurface and smooth all types of aging skin it will even out a rough complexion, lift and brighten the skin.
This ultra-resurfacing glycolic and retinol treatment exfoliates dead surface skin cells and improves circulation leaving skin firmer and healthier. Visibly reduces the appearance of fine lines.
This mega boost anti-aging blend of glycolic and retinol creates the ultimate resurfacing treatment for advanced types of aging skin. Feel the immediate tightening and rejuvenating effects of this peel while the regeneration of new cells increases collagen production to create younger, healthier, and wrinkle-free skin.
The ultimate in facial gel peel technology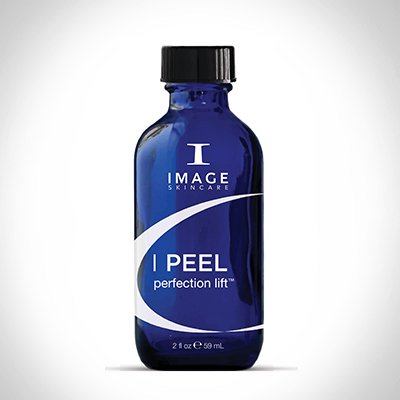 Perfection Lift
Skin types: Deep lines and wrinkles, pigmentation, acne, acne scarring and unbalanced skin.
Take your skin on a holiday and have the perfect treatment for skins showing signs of aging, pigmentation, acne scarring and acne. The Perfection Lift results in a substantial amount of peeling and flaking. This is the ultimate serious treatment for an amazing result leaving the skin incredible smooth, brighter and fresh looking.
1
How many treatments will I need to get optimal results?
A series of six treatments every 10 – 14 days is ideal
2
Are there any side-effects
Depending on the clinical peel performed and your skin quality the following reactions may occur in some people.
Prolonged redness, irritation & flakiness
Dryness and sensitivity
Allergic reactions in rare instances
3
What skin conditions can prevent me from having a treatment?
1 The use of isotretinoin in the past 12 months
2 The use of prescription Keratolytics within past 7 days:

• Retin-A/Renova, Azelex (Azelaic Acid), Tazorac (Tazarotene), 
Differin (Adapalene) 3 Use of Accutane in the last 6 months
4 The current use of Hydrocortisone
5 Any known allergies or sensitivities to products or ingredients
6 Allergy to aspirin (salicylic peels)
7 Is currently being treated for a facial skin disease by a dermatologist
8 Currently being treated for severe systemic or autoimmune disease. Must consult with their physician prior to treatment
9 Infectious diseases
10 History of radiation to the region
11 Laser resurfacing, chemical peels, or dermabrasion
12 Herpes simplex or active infection (must use a prophylactic prior to treatment)
13 History of hypertrophic scar formation
14 Pregnancy, breastfeeding
15 Obsessive pickers
16 Diabetics for some peels
17 Visible redness, irritation or inflammation
18 History of extremely reactive skin
19 Moderate to severe Rosacea or current flare-up
20 Broken skin or scrapes
21 Any recent cosmetic surgery. Must consult with physician prior to treatment

4
What should I expect after a treatment
It is important that you strictly adhere to your home care products that your
Beauty Therapist has recommended. Depending on the treatment you have undertaken today, for most people flaking begins within 48 hours.
It is impossible to pre-determine how much peeling will occur. The shedding process usually subsides within 5 -7 days.
Prior to an Image skin peel treatment please do not do any of the following:
Wax for 7 days Pre Peel
Use Retin-A products for 5 days Pre/Post Peel
Have cosmetic injections within 5 days
Use an Image post peel kit
Avoid direct sun exposure for 2 weeks
Notify your Dr/Beauty Therapist of any concerns
Use Image PREVENTION+ daily
Follow up with your scheduled appointment
Do not wax for 7 days Post Peel
Avoid tanning beds
Do not have excessively hot baths or showers
Do not Scrub, pick, or rub your skin, as this can lead to scarring
Do not swim in chlorinated pools
No use of Retin-A products for 5 days Pre/Post Peel
Do not use exfoliating scrubs, glycolic acid, salicylic acid or Benzoyl peroxide for at least 24 hours after Peel
Cancellation and Refund Policy
A 48 hour cancellation notice is required to cancel all appointments. If you choose to reschedule a minimum 24hours notice is required.
Cosmetic Tattoo & Beauty has a 'no refund' policy on purchases if you simply change your mind. Refunds will be provided where required under the Australian Consumer Law.